Mornings with Uncle Frank
A wonderful reflection on my relationship with my dog. There is a time in everyone's life when relationships are intertwined with another. That time is now for Uncle Frank and I to be in each other's lives.​
AMAZING ADVENTURES OF
YOUNG SUPERHEROES
Meet the Superheroes—the Adventurers—and take a wild ride into the future.
Meet Avery the Warrior and The Tree Walkers; see Lizzy's Wish; join The Adventures of Roxy, Riley, and Uncle Frank; and meet Max. POOF will have you laughing, and The Diver—what a story he has to tell! Not all are Superheroes: Bungalow 12 is about a small cottage that chooses you to live there.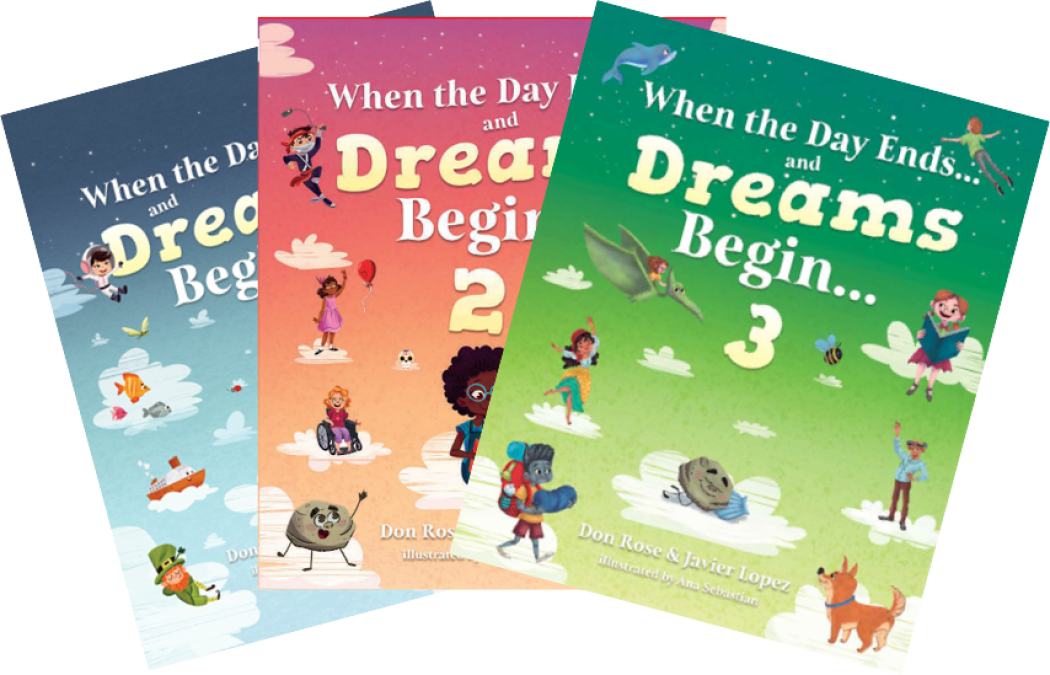 Are you ready to take a trip where dreams and reality collide?
An adventure of sorts, are you ready for the ride?
Forget what you think you know and jump right in
To where the sun sets and all your dreams begin!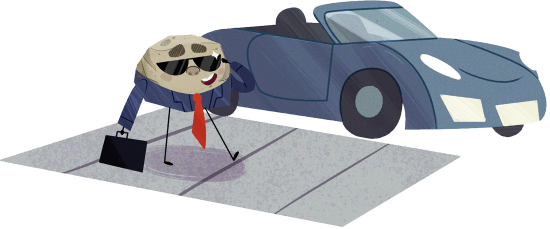 Watch Don & Javier discuss their books on Your California Life
with host Aubrey Aquino – ABC TV channel 10
Open these books and meet our friends and family, starting with Uncle Frank, the dog, a fish named George, and of course, Rocky the Rock—the rock that could walk.
You'll also find out that there are two sides to a story, what you can get with loose teeth, and all about a very unusual time when you go off to the races.
For All Ages from Zero to Infinity
Moral Stories and Poetry for Children
SHORT STORIES
Once there was a boy named Andre who wondered what he might be when he grew up.
His dad was an accountant. He asked Andre, "Do you like working with numbers?" But he did not.
His mom was an interior designer. She asked, "Andre, would you like designing interior spaces for homes and offices?" But he did not.
He often spent time with his grandma and helped her in the kitchen, and he asked her what he might be.
His kind and gentle grandma said, "Andre, you'll be what you are meant to be. Now, hand me that towel and let's finish up this fresh pasta."
POETRY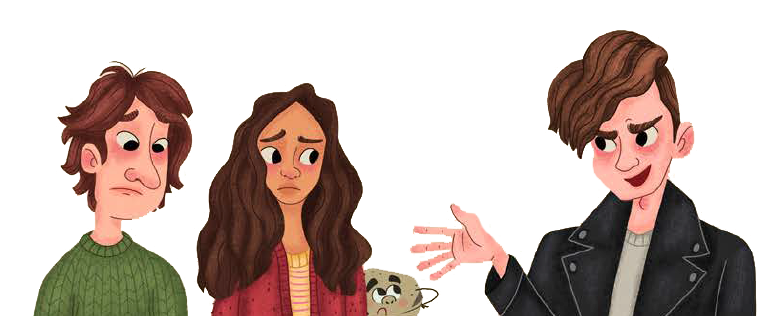 Swindling Steve—he makes my blood boil!
He's like a rattlesnake in the
desert, wrapped in a coil.
Ready to strike and cause pain with his words.
Oohhh! That guy gets on my nerves.
His words are poison, and they're meant to hurt.
I want to rub his face in a pile of dirt.
Better yet, manure. Let him have a taste.
Just smother it all over his smug, little face.
My parents tell me I shouldn't think that way.
But they don't have to deal with
him every single day.
CLASSROOM LESSONS
Has anyone ever told you how great you are?
How you shine so bright like the brightest star?
You're so unique, there are none like you.
So, with all this greatness, what will you do?
As for me, I let my imagination soar.
Every day is an adventure, a new world to explore!
One day I'm an astronaut, deep in outer space,
Searching for new worlds to discover a new place.